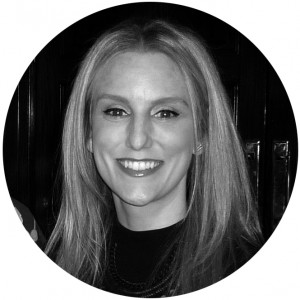 Having spent over a decade working as a fashion designer – retailing exclusively through Topshop's concessions department for five of those years – in February 2014 Carolyn started her fashion blog, The Dress Down.
Offering a light hearted look at the world of fashion and the big business of celebrity red carpet appearances, within six short months The Dress Down had won "One to Watch" at the Littlewoods Ireland BOP awards, and was a finalist in the Her.ie Aussie Blog Awards; the Image.ie Blog Awards; and the 2014 Blog Awards Ireland.
The College Times declared it one of "8 Fashion Blogs Irish Students Need to be Following", saying it gives "the dress down on every major fashion event that you are likely to hear about. Working as a fashion designer herself, (Carolyn) gives the low down on every fashion faux pas and knows her couture." Linked to by Canadian gossip blog, Lainey Gossip, and renowned celebrity fashion blog, Go Fug Yourself, The Dress Down enjoyed an exponential growth in traffic and saw in excess of 18,000 unique visits in August 2014.
In November of 2014 Carolyn became the editor of Like magazine, a new monthly glossy women's fashion and lifestyle magazine for the Cork market. Combining her ability to create and recognise uniquely engaging content and her fundamental understanding of design from a background in Visual Communications, Carolyn worked to establish and maintain the voice, tone, look and quality of the publication over 14 issues, including two dedicated Food editions and one issue of Like Weddings.
As well as commissioning features and working to create commercial opportunities for advertisers, Carolyn contributed a range of features covering a breadth of topics across lifestyle, health, beauty, travel and celebrity, and devised the magazine's fashion and style content.
Now working as a freelance editor, writer and stylist, and lecturing in fashion trends and design development, Carolyn is available to create informed, engaging and original content for your business, blog or publication.